How dare you, how funny
tags :
say lou lou, chet faker
Stockholm/Sydney twins Miranda and Elektra Kilbey, aka Say Lou Lou, team up with Aussie electronica artist Chet Faker for an epic-pop B-side to their new single Julian.
EP out now on A Deux, with remixes from Lissvik, Dubka, Monsieur Adi and Checan. Available from iTunes.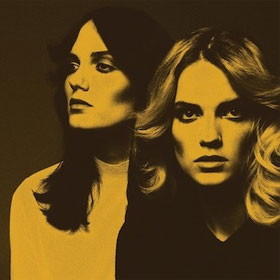 Posted : 18th May 2013 by secretdj (0)
Love music? Love going out?

Keep in touch with what's happening and what's playing in your favourite bars and pubs

more »

For your venue

Secret DJ is the perfect way for your business to connect with your customers through music

more »

Secret DJ is made by c-burn. If you're interested in how it can work for your venue,

please contact us »

.